How to utilize SVT in your clinical practice
There are a number of both digital and non-digital instruments that can be utilized on the assessment and training of vision. Table 1 depicts a combination of both digital and non-digital instruments, commonly utilized in SVT.
Table 1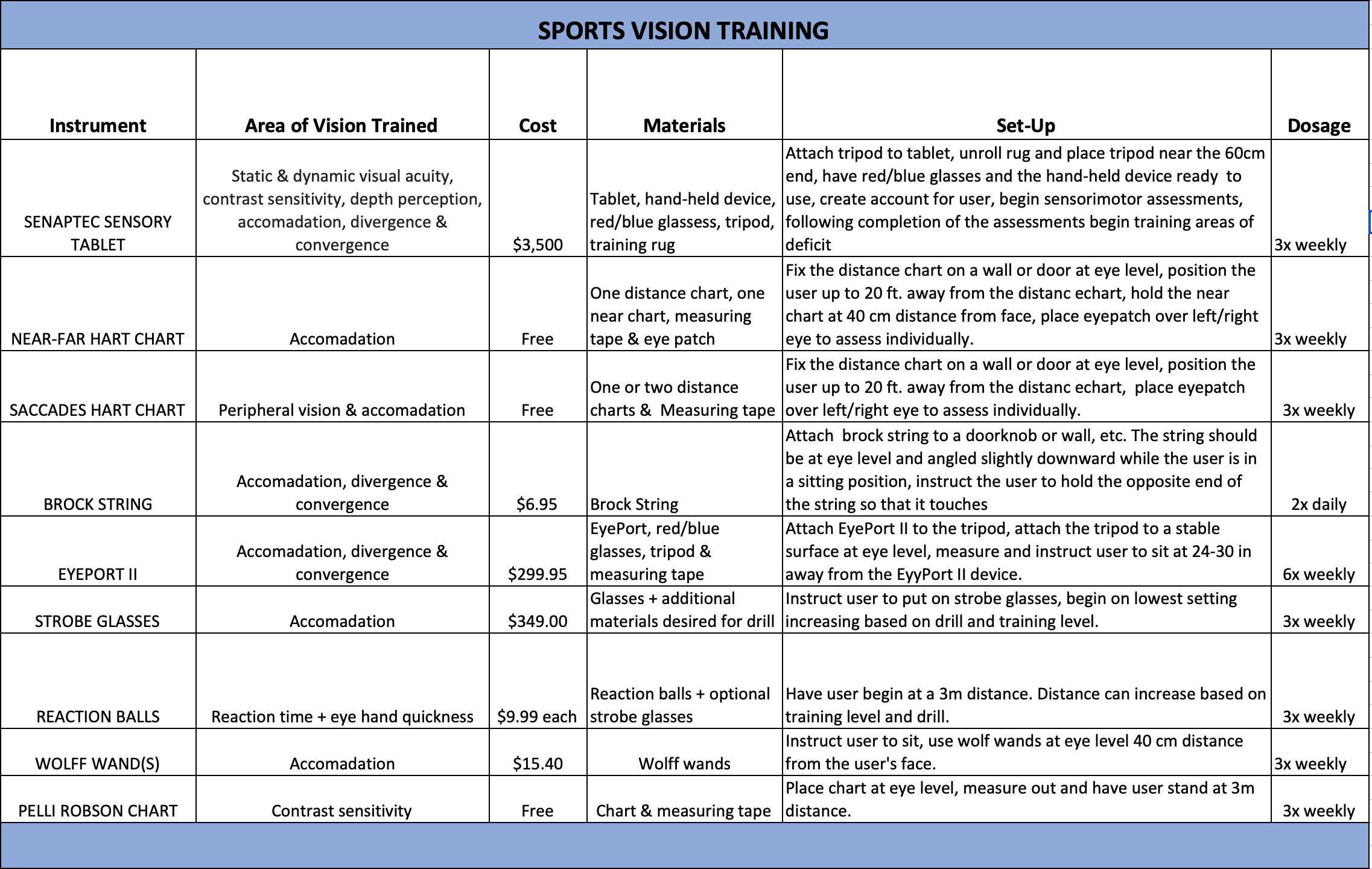 ATSU Concussion
| Sports Vision Training
---
References
Balasaheb TM, P; & Sandhu JS. The Impact of Visual Skills Training Program on Batting Performance In Cricketers. Serbian Journal of Sports Sciences. 2008.
Murray N, Ambati V, Contreras M, Salvatore A, Reed-Jones R. Assessment of oculomotor control and balance post-concussion: a preliminary study for a novel approach to concussion management. Brain Injury. 2014;28(4):496-503.
Clark J, Graman P, Ellis J, et al. An Exploratory Study of the Potential Effects of Vision Training on Concussion Incidence in Football. Optometry & Vision Performance. 2015;3(2).