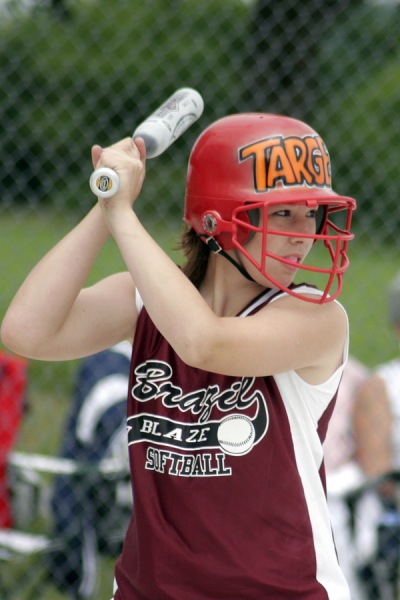 Can sports equipment prevent concussions?
Sports equipment like helmets and mouth guards cannot prevent your child from suffering a concussion. Sports helmets are worn to prevent catastrophic injuries like skull fractures, while mouth guards are to be worn to prevent dental injuries. Neither was designed for concussion prevention (Broglio, 2014). It was previously thought that by wearing a mouth guard it would help with concussion prevention. This has been found to be untrue. Mouth guards should be used to prevent dental injuries but at this time there are no mouth guards that prevent an athlete from sustaining a concussion (Barbic, 2005).

Wearing the appropriate protective equipment and making sure that it is fitted properly however, can reduce your child's risk. All football helmets should be certified by the National Operating Committee for Athletic Equipment (NOCSAE) every year to insure the equipment is still up to the appropriate standards.
Your child's equipment should be fit by a professional who knows the standards for the specific equipment they are wearing. Every brand has different recommendations for fitting and those should be followed to insure the safety of your child (Barbic, 2005).


ATSU Concussion
| Concussion Prevention
---
References

Barbic D, Pater J, Brison RJ. Comparison of mouth guard designs and concussion prevention in contact sports. Clin J Sport Med. 2005;15:294-298.
Broglio SP, Cantu RC, Gioia GA, et al. National Athletic Trainers' Association position statement: management of sport concussion. Journal of Athletic Training. 2014;49(2):245-265.
Centers for Disease Control and Prevention. Heads Up.  https://www.cdc.gov/headsup/ Accessed 3/6/2017.
Kerr ZY, Yeargin S, Valovich McLeod TC, et al. Comprehensive Coach Education and Practice Contact Restriction Guidelines Result in Lower Injury Rates in Youth American Football. Orthop J Sports Med. 2015;3(7):2325967115594578.
McCrory P, Meeuwisse WH, Aubry M, et al. Consensus statement on concussion in sport: the 4th International Conference on Concussion in Sport held in Zurich, November 2012. British Journal of Sports Medicine. 2013;47(5):250-258.